Wimereux is a charming seaside resort on the French Côte d'Opale just fifteen minutes away from Evancy Boulogne-sur-Mer. The town is less than 30 minutes from Calais and less than 15 minutes from Boulogne sur Mer : don't hesitate to look at a map, you will see that Wimereux is close to everything! 
The picturesque town is characterised by its architectural highlights with beautiful villas from the Belle Époque (ca. 1900-1914) with frescoed facades. Together with its many art galleries, the city centre of Wimereux is thus a must-see for art lovers.
The quiet environment makes it an ideal destination for the entire family who how to enjoy themselves on the sandy and pebble beaches that are lined with blue beach huts. The beautiful beach and promenade attract many visitors each year, making it a wonderful retreat for beach lovers.
The Wimereux River of the same name flows into the English Channel here and is surrounded by beautiful nature and the large Parc Naturel des Caps et Marais d'Opale is definitely worth a look and a walk. To learn more about nature and hiking in the area, take a look at the Bay of Wissant and Les Deux Caps page.
Guaranteed hiking fun for nature lovers. In addition, Wimereux is known for its beautiful, extensive golf course. In short, Wimereux is the ideal destination for a relaxing trip or holiday in Northern France !
Wimereux Tourist Guide 
When staying in (the area of) Boulogne-sur-Mer, a visit to Wimereux should not be missed. Therefore, we have put together a small tourist guide to help you get the most out of your visit to this very elegant town. One thing is for sure, you'll love walking around Wimereux: from the main street to the beach and the little local shops!  
From the many restaurants, artistic villas and galleries, long boulevards and beautiful nature and beaches to the 18-hole golf course. The lovely Wimereux leaves very little to the imagination.
Wimereux's restaurants you don't want to miss!
For holidaymakers with an empty stomach, Wimereux also caters for them. For example, enjoy the French haute cuisine at La Liégeoise or score a tasty pizza at Pirate's Pizzeria. 
Had enough French meals during your stay and want something else? No problem at all! At Thai Curry, you can enjoy delicious Thai cuisine.
But can't get enough of la cuisine Française? Then consider a visit to Le Repère or enjoy your dinner or lunch with a great view at Cap Nord. Meat lovers should not be forgotten and can enjoy a delicious steak or spareribs at barbecue restaurant Le Ranch.
Fan of oysters? Then La Bourriche Wimereusienne will meet your needs. And for a quick fatty bite you can go to La Cahute, unfortunately no frikandells but delicious Chips and croquettes! And for the sweet tooth, restaurant La Dérive is highly recommended with delicious desserts on the menu.
In addition, there are many other places where you can have a delightful lunch or dinner while enjoying a nice French wine or a glass of beer. Wimereux has a wide range of options for the hungry culinary tourist!
If you are not specifically looking for a restaurant for lunch or dinner, you can simply stop for a waffle or even a full French breakfast!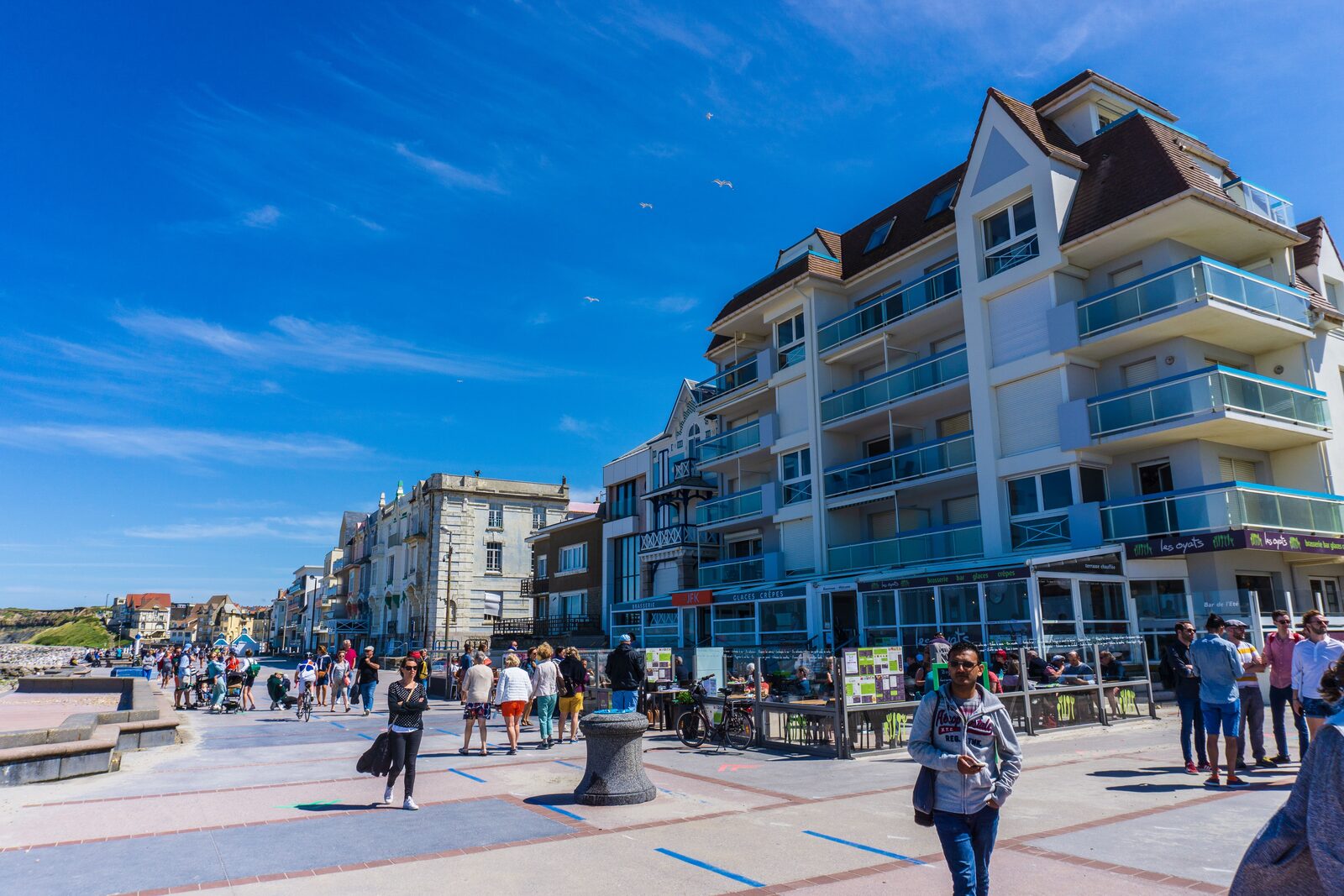 Enjoy the fresh air
Because of its location by the sea, Wimereux allows you to enjoy a lovely clean sea breeze. Good for the lungs and your health! The climate in Wimereux is warm but temperate with an average temperature of 18 to 19 degrees Celsius in summer. 
However, it can sometimes rain in Wimereux in the summer, but the showers are generally short-lived and it does not rain for days on end. The moderate climate in combination with the beautiful surroundings and fresh air make it an ideal destination for a day at the beach, in the city or in nature! In one word: Enjoy!
Wimereux is the spot in France for golf lovers!
Fan of golf and want to play? Golf de Wimereux is a vast 18-hole golf course set in the beautiful countryside of the Opal Coast. 
The golf club was founded in 1901 and for a day of golf you pay a green fee of up to €60 during the week and €70 at the weekend. 
On a clear day, you can even admire the English Chalk Cliffs of Dover on the other side of the canal.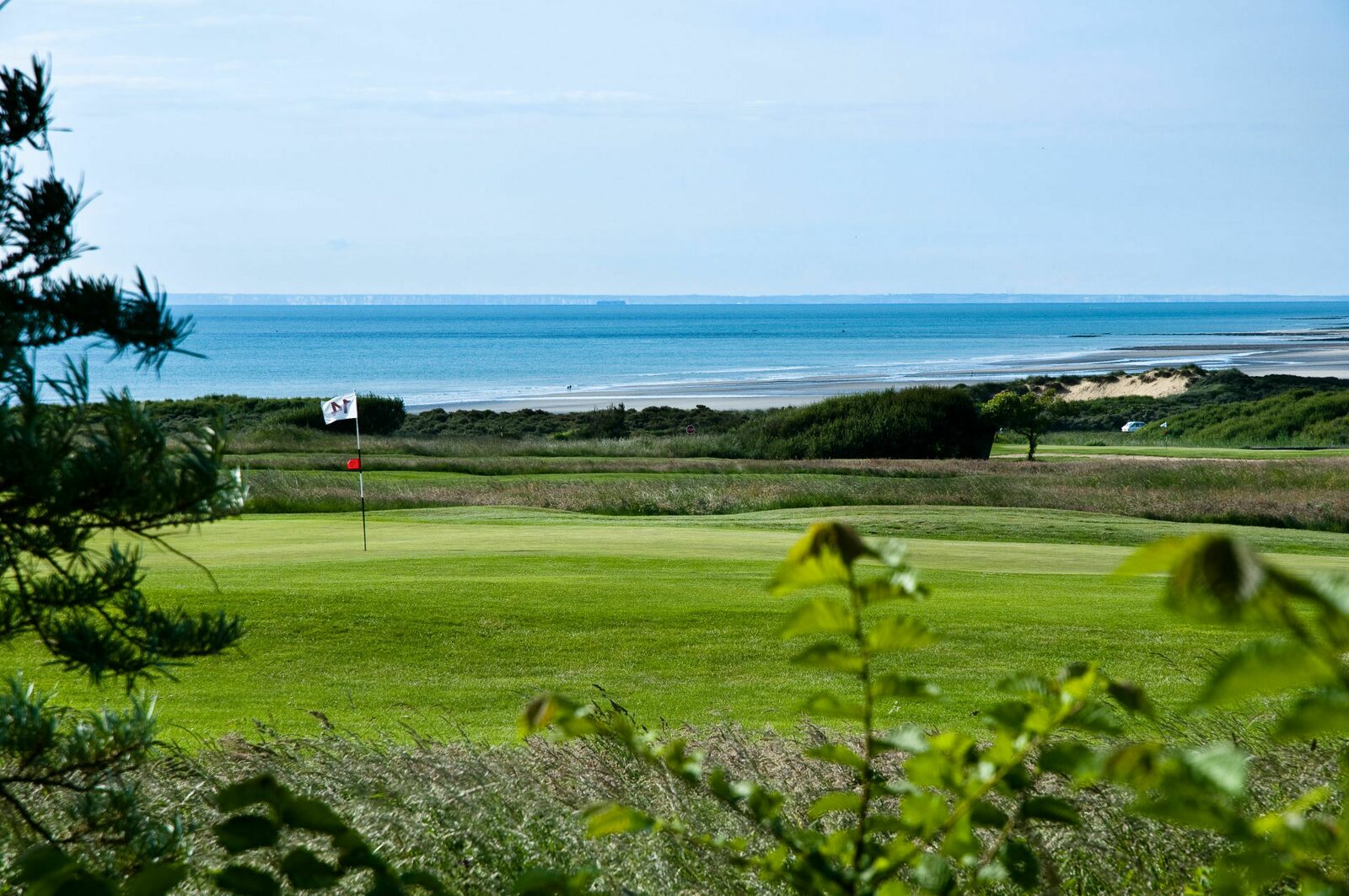 Book your Evancy holiday rental near Wimereux today!
Do these images make you want to pack your bags and set off? Are you looking for a hotel near Wimereux ? Then Evancy has the solution for you! Whether it's your first, second or third time in the north of france: you are going to love visiting this city. 
With a large selection of holiday rentals near Wimereux, your visit will be one to remember. So book quickly, cheaply and easily with Evancy today!