In this guide you will find all the information you need to get the most out of your holiday in the village of Wissant! 
We give you a glimpse of Wissant and its surroundings and we provide some information about the best places for a meal. 
Of course, we also include a description of the weather and we talk about the top activities so that you can fully enjoy your stay in this picturesque town. Whether it's for a day or more, Wissant is a small fishing village that you will love: here we go ! 
Guided tour of Wissant Bay
Wissant, which originally got its name from the Middle Dutch Witzand, is a municipality and seaside resort in the French Pas-de-Calais department (Region: Hauts-de-France) in the Boulogne-sur-Mer district on the French Cote d'Opale and can be reached via the D940. 
The municipality had about 1,000 permanent residents in 2016 but in summer this number multiplies eightfold as many holidaymakers then choose Wissant as their destination. 
Wissant is known among other things for the nearby Cap Blanc-Nez (NL: Blankenes) and its smaller brother Cap Gris-Nez (NL: Zwartenes). 
In addition, the nature in Wissant is characterised by extensive fields and a special marsh area. It is a charming seaside resort with a large sandy beach and an extensive promenade, the perfect destination for a summer holiday! You will love walking on this sandy beach and the children will enjoy playing with the sand. At low tide, the beach even looks huge as it offers several hundred metres of additional beach. 
Remnants of the Second World War (20th century) in this region are striking. Along the coastlines you can find here and there the (remains of) hidden bunkers. But Wissant was also inhabited by the Romans, and Roman pottery has been found in the remains of Camp César. So Wissant also has a place for history lovers. You can discover this history by walking in the city centre. 
In short, the location for beach lovers. But this place is also very popular with walkers and (kite-)surfers. You can read more about this further on. 
If you would like to know more about holidays at the North French Opal Coast, check out our website for more information and bookings! For more detailed information about the immediate surroundings, visit the page about Les Deux Caps which is a place with great views. 
Sometimes, if the weather is clear, you can even see England as its coastline and cliffs are only a few miles away.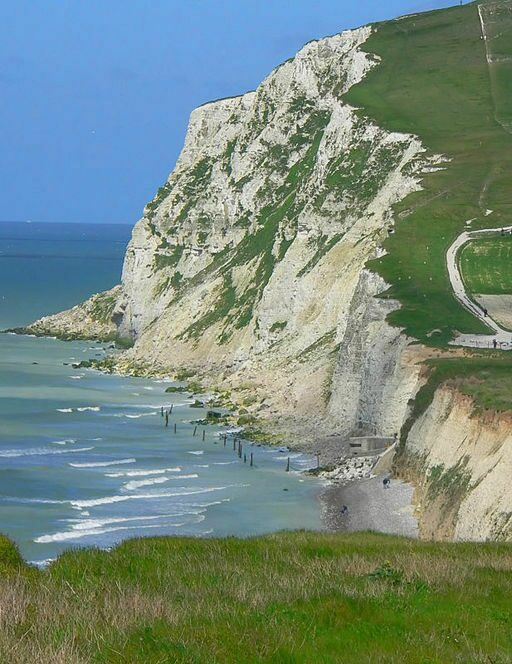 The 6 best places to eat in Wissant
For the hungry holidaymaker Wissant leaves nothing to the imagination. In the area there are many restaurants where you can dine or enjoy a drink, but also many places where you can go for the "little hunger".
All these dining establishments in the area are rated with a 4 star or higher but that does not mean that there are not many others to suit your taste, discover the culinary world of Wissant for yourself and book your trip today! If you like French food, you are bound to find something to enjoy in this lovely village on the Opal Coast. 
The maritime climate of Wissant
Wissant is situated at 14 metres above sea level and is classified as warm and temperate. 
The moderate maritime climate of Wissant makes it a nice place to stay in the summer from June to September, with an average temperature of 18 to 19 degrees Celsius. 
It hardly rains in these months, together with a refreshing sea breeze makes Wissant an ideal place for walking, sports and activities.
Wissant is the spot in France for surfers and hikers!
Many hikers and nature lovers are drawn to Wissant Bay throughout the year by the temperate climate and beautiful surroundings. 
From Wissant you can walk to Cap Blanc-Nez, this is a hike of about 11 kilometres which leads you over beautiful beaches and through rolling meadows to the white chalk cliffs. You can find more information on hiking routes and tips for hikers here.
The weather makes it an ideal holiday destination for (kite-)surfers but also for kite-flyers, because in summer there are always good waves and the wind blows constantly. 
Moreover, for beginners there are enough possibilities in the area to rent surfboards and take lessons. 
The water temperature is not always high due to the constant currents and winds, so a wetsuit is recommended for surfers.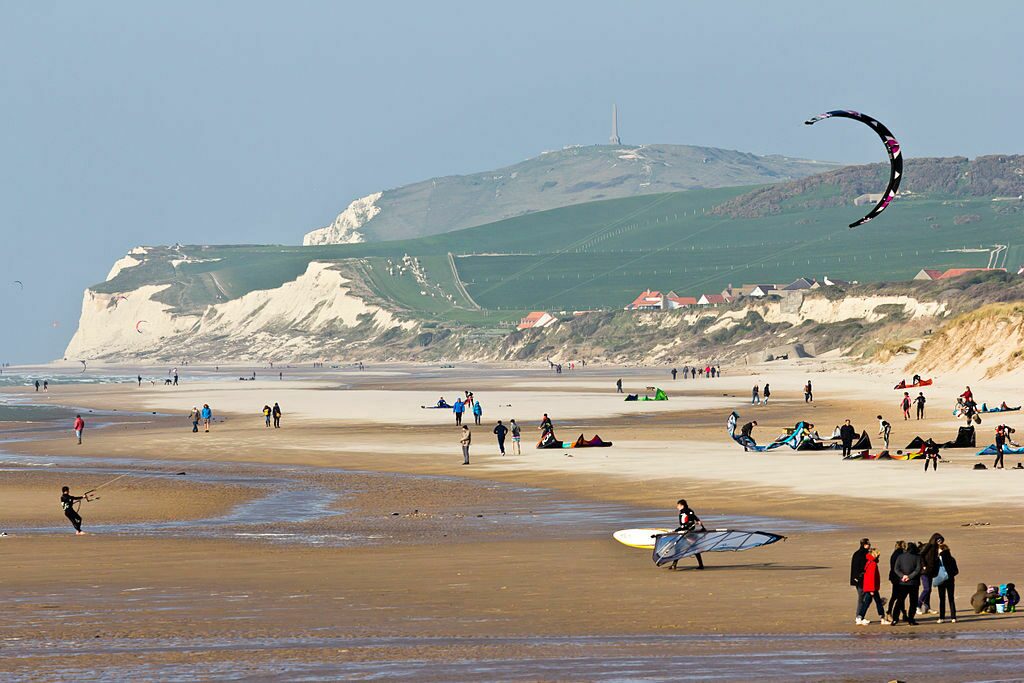 Book your Luxury Holiday apartment close to the Bay of Wissant through Evancy today
Looking for a hotel, a room or a place to stay near Wissant ? Evancy has a wide range of beautiful and affordable holiday rentals and cottages near Wissant. Summer in your head? Interested? Do not wait and book a Luxury Holiday Apartment in Boulogne-sur-Mer or Oye Plage near the Bay of Wissant through Evancy!
Are you already planning your trip? Then you can find more activities below that you might have on your bucket list.