Although Calais has sometimes been tarnished by a bad reputation, the town is gradually rebuilding its image by becoming the must-visit seaside resort in Northern France. The people of Calais love their town and its surroundings and intend to continue showing off all its riches! Calais is a must-see stopover on your stay on the Côte d'Opale, and the town does everything it can for its residents and tourists alike. In the past, Calais was seen as a stopover, but today it's well worth a visit, making it an ideal destination for a day out or a holiday.
What to do in calais ?  
1. VISIT THE CITY CENTRE AND DISCOVER ITS HISTORY AND CULTURE
The richness of Calais town centre is often overlooked. Yet it is proof that there is much more to Calais than its port and the Channel Tunnel. On the contrary, it's packed with historic monuments: the Watchtower, the Citadel... Not forgetting the famous 75-metre-high belfry, which offers a breathtaking view. Rodin's masterpiece, the famous statue of Les Bourgeois de Calais, also takes pride of place on the Place de l'Hôtel de Ville. The Musée des Beaux-Arts is an ideal place to find out more about the sculptor. If you're more interested in the Second World War, explore the Musée Mémoire 39-45. Immerse yourself in the history of this magnificent town and discover all its monuments!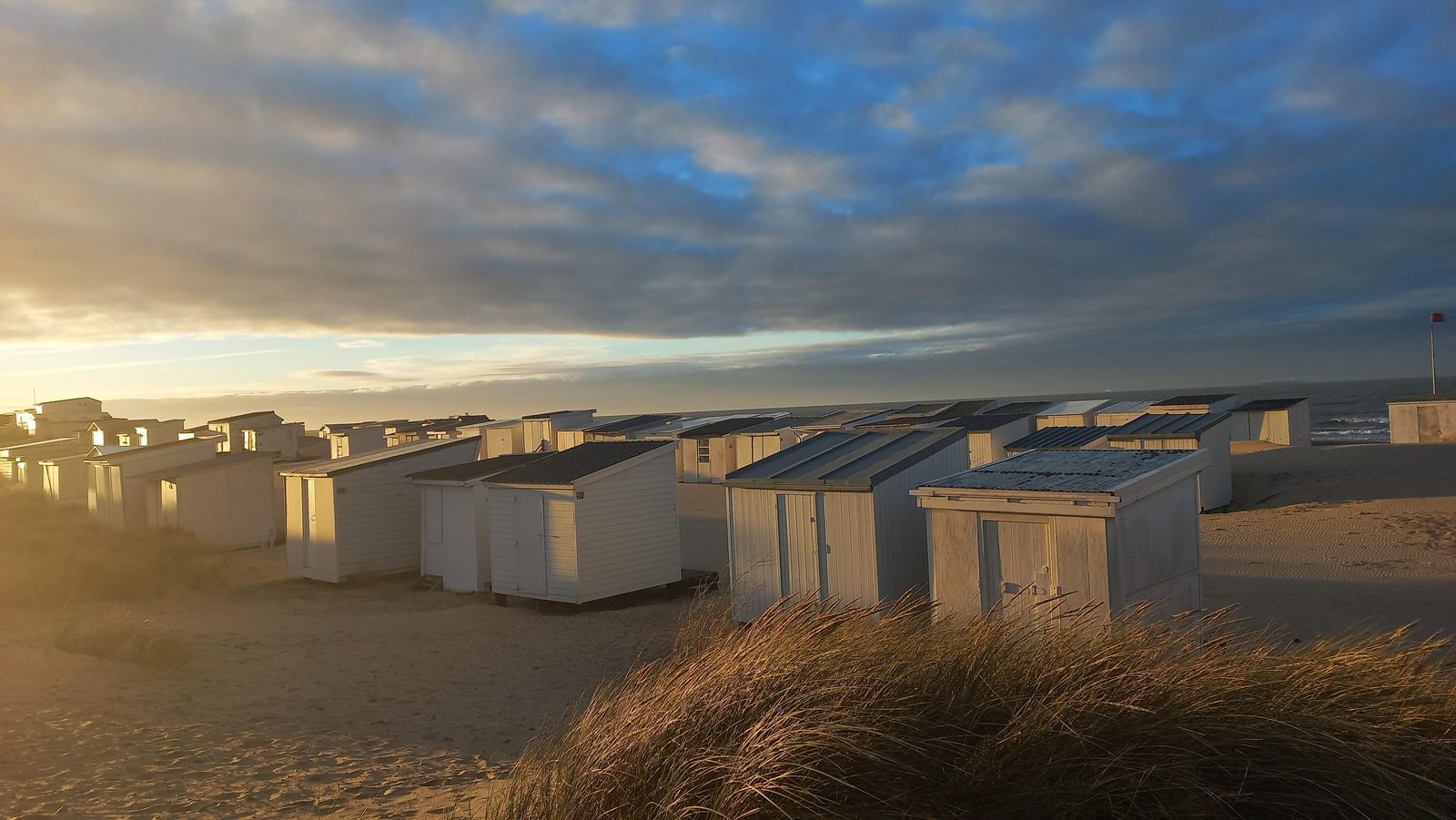 2. enjoy the long beach at calais
Calais has a superb white sandy beach stretching for several kilometres. Here everyone comes together: Calaisians themselves, tourists lounging among the famous cabins. Recently, the town has completely renovated its seafront, turning it into a magnificent seafront to walk along, summer and winter alike. There are plenty of activities to keep you busy, including a children's playground, a skatepark, the Calais dragon and not forgetting the ice-cream vendors lining the beach! We also recommend taking a diversion to the pork side of the harbour, where you can admire the daily ferry trips between Dover and Calais. erdiensten tussen Dover en Calais kunt bewonderen. 
3. see the most beautiful panoramas
Do you love a good view? Head for the lighthouse. From here, you can admire the whole of Calais, its port and the sea. When the weather's fine, you can even see the English coastline! Calais is one of the closest towns to the UK, and many British and French people pass through Calais. The town is served by ferries, the Eurotunnel (from Coquelles) and the Eurostar from Calais Fréthun station. In short, Calais represents a border in itself, making it a multicultural town where it's not unusual to hear English spoken as you walk around!
How to get around Calais ?
The best way to get around Calais is to have a car. You can either come with your own or you can find several rental agencies in the city of Calais. It's an easy way to get around, especially if you're planning a road trip around the region. 
However, if you have no choice but to rely on public transport to visit the city of Calais, we have a solution. There are several bus lines in Calais which serve the city. In addition, Calais is not a very important city, so you can also get around on foot. 
4. ENJOY THE AREA AROUND CALAIS
Next to Calais, we recommend a visit to Cap Blanc Nez, which is only a twenty-minute drive away and will blow your mind! The beach at Sangatte is also very pleasant for those looking for somewhere a little quieter. The Oye Plage nature reserve is also incredible for those who enjoy a walk in the heart of nature. Generally speaking, Calais is an accessible town, with free car parks and shuttles available to make your visit to Calais easier whatever the season. 
holiday rentals near calais
If you are looking for a hotel in Calais or a holiday rental near Calais we advise you to stay in Evancy residences. Evancy Bray Dunes, Evancy Oye Plage or Evancy Boulogne sur Mer are located near Calais. Evancy has comfortable flats offering good value for money: go here to book your stay on the Opal Coast.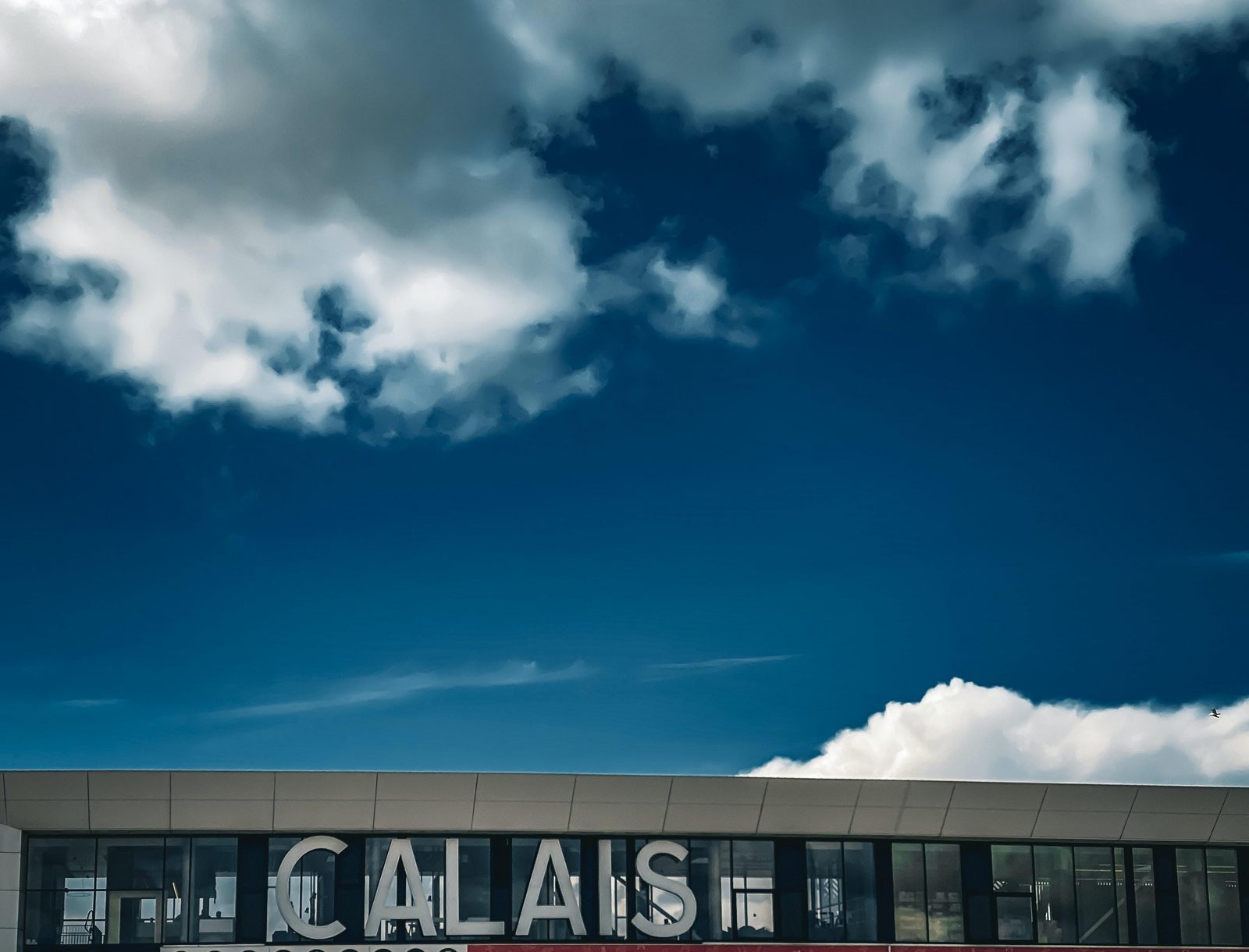 How to come to Calais from the UK ?
The journey between France and England is very simple and the Brexit will not change the proximity between our two countries. You should know that there are three different ways to get to Calais. The first is to take the ferry (with your car or as a pedestrian) from Dover to the port of Calais.
Then you can take the shuttle and cross the Channel Tunnel from Folkestone to Coquelles (which is an area just outside Calais). The last option if you want to go fast is to take the train: the Eurostar leaves from London or Ashford and reaches Calais in 1 hour.
As you can see, you have no excuse! Reaching France is very easy and will suit everyone! If you want to come as a family, with your pet or as a couple, you'll find the solution that suits you best. 
Why should you visit Calais ?
It is common for people from the UK to just pass through Calais. It's a shame though ! You have to know that Calais is a fantastic city and it is very nice to spend a few days there. The good news is that you can easily make the round trip from England over the day.
But if you have a bit more time to spend in France we advise you to spend a few days in Calais to explore the city and its surroundings. To fully enjoy the city and the wonders that surround it, we advise you to stay in our residence in Oye-Plage, for example, which is only a few kilometres from Calais. 
It is a city full of treasures, you will love to discover its architecture, history & culture. The town also has a long sandy beach which is very nice. In summer as in winter it is very pleasant to stroll along the seafront, between the beach and the port while enjoying an ice cream or a waffle! You will even be able to watch the incessant ferry journeys between Calais and England. 
There is a lot to do in the city of Calais. To get started we would advise you to visit the heart of the city. 
The city is full of wonderful historical monuments such as the Watchtower and the citadel. The belfry is also a must during a stay in Calais ! You can climb the steps and admire the view from a height of 75 metres : you will discover a breathtaking view! You can take the tour in small groups, which will allow you to learn a little more about this early 20th century building. 
If you're fancy about Art & history you should definitely go to the Museum of Fine Arts ! You'll discover some very nice artwork such as "The Citizens of Calais" which is a masterpiece of sculptor Auguste Rodin. In general, there are permanent and temporary exhibitions with works ranging from classical to contemporary. 
If you're more interested in the Second World War then you should definitely go to the Museum of Memory 39-45'.
Finally a visit in this town cannot be made without a beautiful panoramic view of the city!  Go to the Calais lighthouse, you'll find the most amazing view over the city, the harbour & the sea. When the weather is beautiful outside, you can even see the English coastline ! Incredible, isn't it ?
A visit to the port of Calais is also essential as it is the place where the city comes alive. In particular, you will be able to see the Watch Tower which dates from the 13th century. From the port, you will not be far from the beach. Calais' beach is several kilometres long, making it ideal for relaxing and enjoying various sporting activities. 
Speaking of sports activities, there are many in Calais. There are plenty of things to do such as hiking, kite flying, cycling or kitesurfing. It all depends on what you like to do and what attracts you the most! If you have never done kite surfing or sand yachting don't worry, the clubs offer initiations for those who have never done it before. 
Still not convinced? If you are rather attracted by fashion & local handicrafts we recommend you to visit the international city of lace and fashion. It's an incredible museum that traces the history and craftsmanship of an entire region. Did you know that on Kate Middleton's wedding dress there was Calais lace?
Finally Calais has had a little novelty for some time. Indeed if you come to visit the city of Calais you might see a huge dragon in the city centre! The dragon of Calais is walking on the beach dike and it is possible to take a little walk on its board.
The walk takes about an hour, counting boarding and disembarking. It is an original trip that will please children and adults alike! You can go and see it for free but if you wish to board it will cost €9.5 per adult and €7.5 per child. If you wish to book your ride, go to the official website of the dragon of Calais! 
Where to sleep in Calais ?
 We would be delighted to welcome you in the comfort of our Evancy residences which are located near the city of Calais. To be as close as possible to the city, we recommend you to stay in our holiday residence in Oye-Plage which is located only ten kilometres away.
If you plan to visit the town for just one day and stay elsewhere on the Opal Coast, you can stay in our other residences in Boulogne-sur-Mer, Bray-Dunes, Equihen-Hardelot or even Sainte-Cécile. The good news is that wherever you are staying it will be very easy to reach Calais thanks to the motorway that links the whole of the Opal Coast. 
If you're looking for more information about this town & about what to do you should visit Calais' website ! In any case we guarantee that you will not regret your visit to Calais and that you will enjoy your french trip there. 
You can also make beautiful discoveries near Calais. We even recommend a stay of several days in the town so that you can wander around in the surrounding area, which is just as beautiful.
For example, we advise you to go to Oye-Plage to take advantage of an exceptional natural park: the platier d'Oye. If you are a nature lover you will really love this place which is still preserved and wild. 
You can also visit the cities of Dunkirk and Bray-Dunes, which are both very different. Dunkirk is an interesting but rather industrial city, while Bray-Dunes is ideal for a day trip to a typical small seaside resort. Moreover, we have hotel residences which are located only a few metres from the beach of Bray-Dunes. 
Further west, you can enjoy the beach at Sangatte. If there is an exceptional place not to be missed, it is the Cap Blanc nez & Cap Gris nez: a place classified as a UNESCO heritage site and which you must absolutely visit. The small villages of Wimereux, Wissant or Ambleteuse are also very cute and all have their own little charm. These are the perfect places to discover the charm of the French coast without being too far from Calais. 
Do not rely on the "bad reputation" of Calais
When we talk about Calais it is not always to talk about positive things. You may have heard about it on television on frightening themes : asylum seekers, migrants, the Brexit, the blockades at the port... but Calais is not just that and you should know that its situation is tending to improve.
You should not be afraid to visit Calais because of the jungle in Calais, the migrants or the difficult situation with the Brexit. None of these elements will prevent you from having a good stay in the city. On the contrary, Calais is a lively city that is looking forward to welcoming you.