Bienvenue chez les Ch'tis… Everybody in France, Belgium and surroundings has seen the movie or at least heard of it! This French movie from 2008 was filmed by Dany Boon in Bergues, a Northern-French town at 10km of Dunkirk. The movie was even nominated for a César and a Goya Award.
In Bergues, only a 25 minutes drive away from Bray-Dunes, you can go on a real Ch'ti tour! During this tour, you'll visit the most emblematic locations of the movie, you'll get everything to know about Philippe and Antoine and you'll hear plenty of funny anecdotes… The tour takes approximately 1,5h. Afterwards, you can ofcourse buy a "Ch'ti biloute" or a "Ch'ti" bread.
Evancy tip: You can book this tour online. Do you prefer to decide at the last moment? No problem, you can book the tour at the Bergues Tourism Office as well.
http://www.ot-hautsdeflandre.fr/fr/decouvrir-les-hauts-de-flandre/patrimoine-culturel/bienvenue-chez-les-chtis-lenvers-du-decor
SUMMARY
Philippe Abrams (played by Kad Merad) is a postal director in the southern French town of Salon-de-Provence. He is married to Julie (Zoé Félix), but her depressing mood sometimes makes life almost impossible for him. To make her happy, he applies for a transfer to the Côte d'Azur (on the Mediterranean coast). In order to gain urgency in his application, he fills in the form that he is an invalid, but unfortunately for him, his little plan fails and he is caught. As punishment, he is put to work in Bergues, a farming village in the north.
Abrams and his wife are not looking forward to this at all. The northern French (known in French as les Ch'tis) are said to be beer-drinking, chip-eating barbarians. It would always rain and in winter your toes would freeze off from the cold, not to mention the way they speak French (the northerners have a heavy accent compared to the rest of France).
It soon becomes clear that all the prejudices the Abrams had were unjustified and that the image people have of the North is not comparable with what it really is. The film contains a lot of French word jokes and for a non-French speaker this is often incomprehensible, but it maps the prejudices one always has about people from another region very nicely.
Meeting point
Belfort, Place Henri
Billiaert
59380 Bergues
Website
www.ot-hautsdeflandre.fr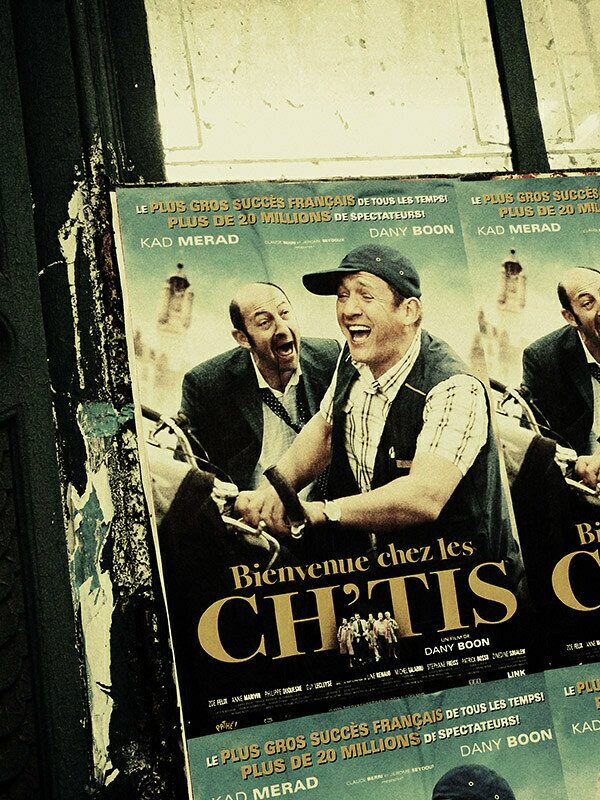 Our accommodation near Bergues
WAAR WERD BIENVENUE-CHEZ-LES-CH'TIS OPGENOMEN?
WHERE WAS BIENVENUE-CHEZ-LES-CH'TIS SHOT?
Bienvenue-chez-les-Ch'tis was filmed in the small town of Bergues, which is about 10 kilometres from Dunkirk and only 25 minutes from Bray-Dunes.
In Bergues, there is also the possibility to follow a true Ch'ti tour. During this tour, you will be guided through the town, passing by several shooting locations of the film. Here, you will get to know everything about the cast and the director, and all kinds of funny stories will be told.
The tour lasts about an hour and a half and at the end of the tour you can buy a Ch'ti bread or biloute (an authentic beer, biloute is a Northern French collegiate greeting for someone you know personally, in this case the postman. In Dutch it translates to lullo or guest).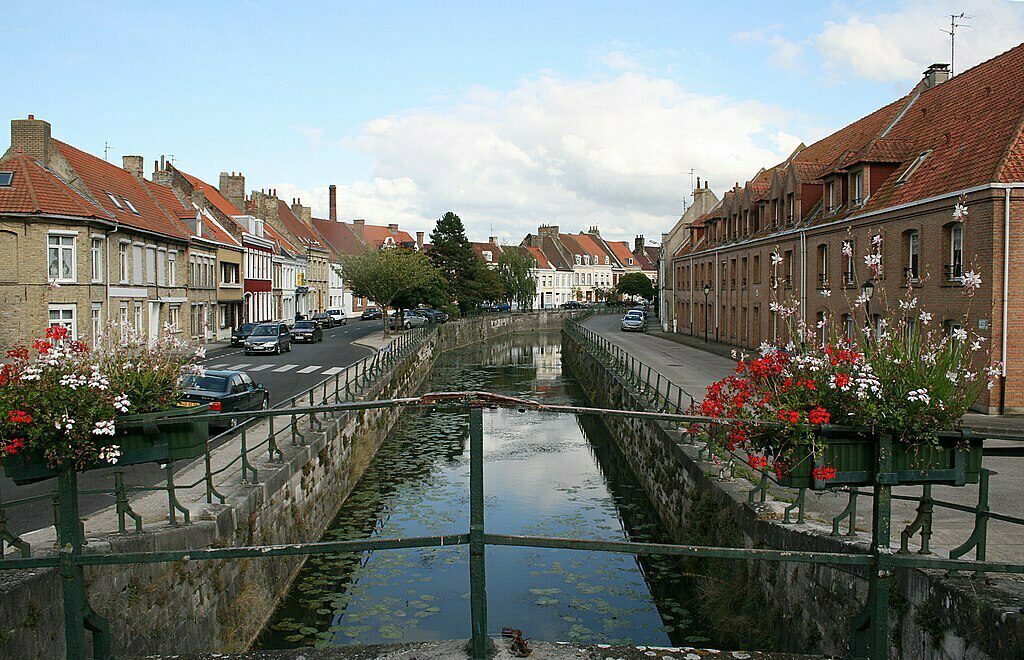 Wat gebeurde er naar aanleiding van de film?
The film received more than 20 million visitors and made it one of the most watched films in France. This put 'le Nord' on the map as a holiday destination for the French and the demand for the local stinky cheese (maroilles) also exploded. 
Tourists from all over France and Belgium came to see the town where this humorous film was shot, and the telephone never stopped ringing at the tourist office.
Fan of the film? Interested? You can book the tour and accommodations through Evancy online, so you are sure of your place! If you prefer to choose on the spot, you can also book at the tourist office of Bergues.