Le Touquet-Paris-Plage is a picturesque and elegant seaside resort and also a municipality in the French department of Pas-de-Calais at the French Opal Coast where the river Canche flows into the sea. The municipality has about 5,600 inhabitants and is characterised by its 12 km long (fine) sandy beach. 
Here you can relax all year round. Very nice for sporting activities or for those who are looking for peace and quiet and less than two hours away from the capital. Sometimes you can even meet French celebrities who have made this place their holiday destination.
What to do in Le Touquet-Paris-Plage
As you might have guessed, the vast sandy beach of Le Touquet-Paris-Plage is one of the main attractions but there are also many other activities to do. 
Visit the architectural Anglo-Norman masterpieces in the town, take a look at the lighthouse or visit the beautiful nature reserve Baie de Canche where you can walk through dunes and pine forests and where you can even visit a museum. 
With more than 1,200 accommodation units, more than 60 restaurants and 130 shops open all year round, you will have a great time here. There are also plenty of clubs, bars and casinos waiting for you. Don't wait and book through Evancy today!
Relax in the sun at the beach
The wide sandy beach is a dream come true for sun and sea lovers. The fine sandy beach is 12 kilometres long, ensuring that there is room for everyone. So when you are ready for a day of complete relaxation, Touquet beach is for you. 
For a fee, you can lie down under a parasol in one of the many beach chairs or choose a spot with your own towel. On and around the beach, close to the town, there are also plenty of restaurants where you can have lunch or a drink. You can enjoy the sun-drenched beach to the max in Touquet-Paris-Plage.
But for the sporty types there is also plenty to do in Touquet-Paris-Plage, such as kite surfing, speed sailing, tennis courts or flying a kite.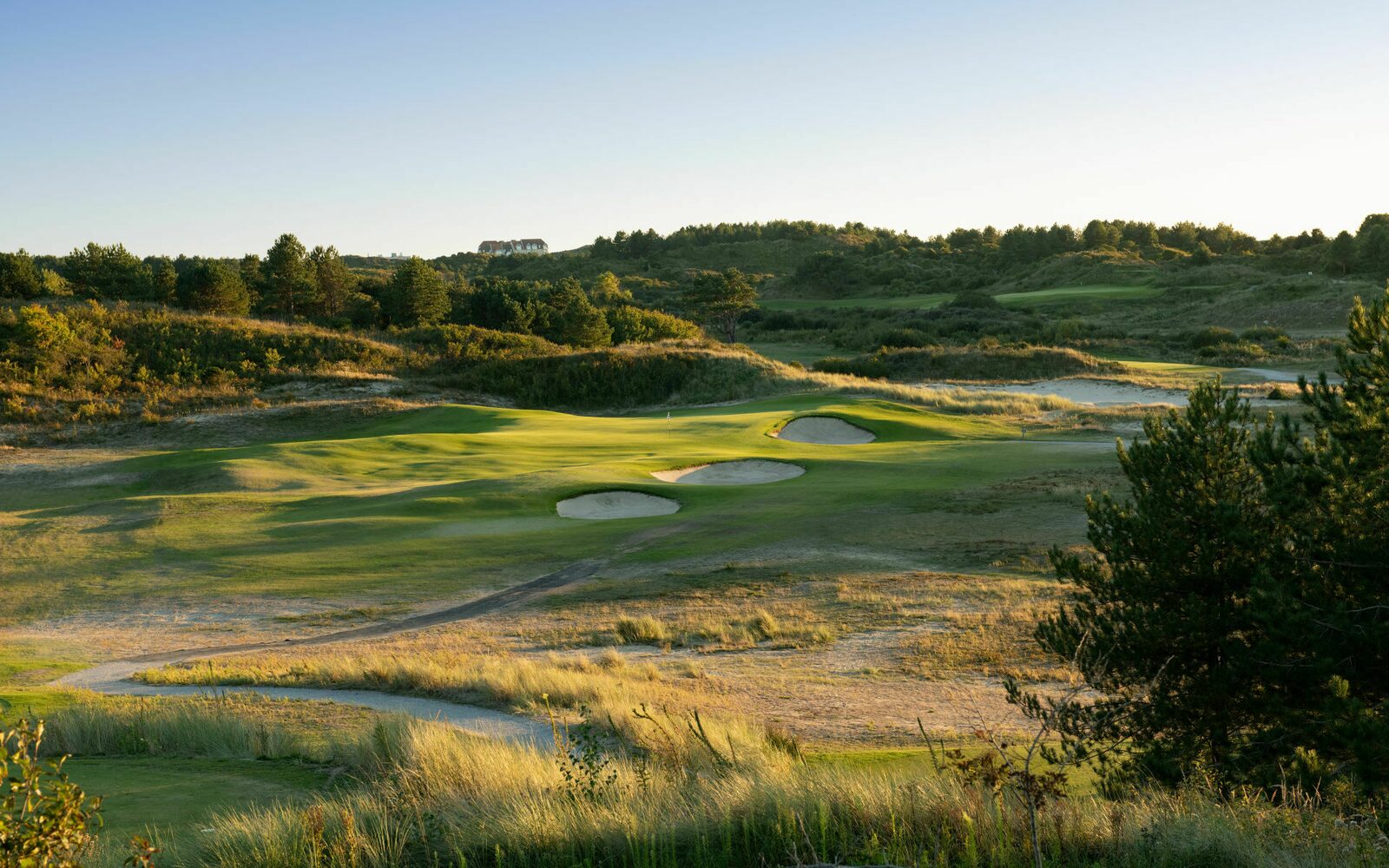 Join in a round of golf
The Golf Club: Golf Du Touquet is a great place to play a relaxing round of golf. This golf club belongs to the top 100 of Europe, has 3 golf courses with a total of 45 holes and was founded in 1910.
The golf course 'La Mer', which is near the sea, has 18 holes and was designed by the famous architect Harry Colt. La Forêt is located in the middle of a beautiful pine forest and is calm, peaceful and still, so many players of all levels find pleasure and relaxation here. The 9-hole course "Le manoir" is a course suitable for players just starting out or for experienced players.
The price of a green fee/day ticket varies according to the season, with a higher rate in high season (50-100 euros) and a lower rate in low season (30-40 euros). By the way, you buy a ticket for one golf course.
Enjoy a dinner in the top restaurants of Le Touquet
Le Touquet is a town with a wide range of dining options. From very exclusive to fast food, the restaurants in Le Touquet leave little to the imagination. Below are the top-rated restaurants in the area, but if you want to discover more of the culinary world of Le Touquet, you'll have to take a look for yourself!
Are you a seafood lover (Les Fruits des mers)? Perard Traditions is a seafood restaurant where you can taste the local fishery, from mussels to lobster and crab. Fan of French Haute Cuisine? Then go to Restaurant Le Paris, Les 2 Moineaux, Scoop le Bistrot or Côté Sud and let yourself be spoiled in an authentic French way. 
Do you prefer Italian food because your stomach is already full of all that delicious French food? Then drop by La Roma for a tasty pasta or pizza. Aux Mignardises St Jean is a pancake restaurant where you can have a great meal. Feel like something oriental? Then go to Touquet Sushi and enjoy maki and sashimi.
There are many other restaurants and eateries in Touquet, a useful indicator of a good restaurant is to look where you see the locals going. The French are generally picky eaters so they know better where to get the best breakfast, most delectable lunch or most amazing dinner. But of course tastes differ, so go and discover the culinary world of Touquet-Paris-Plage for yourself and book your stay today.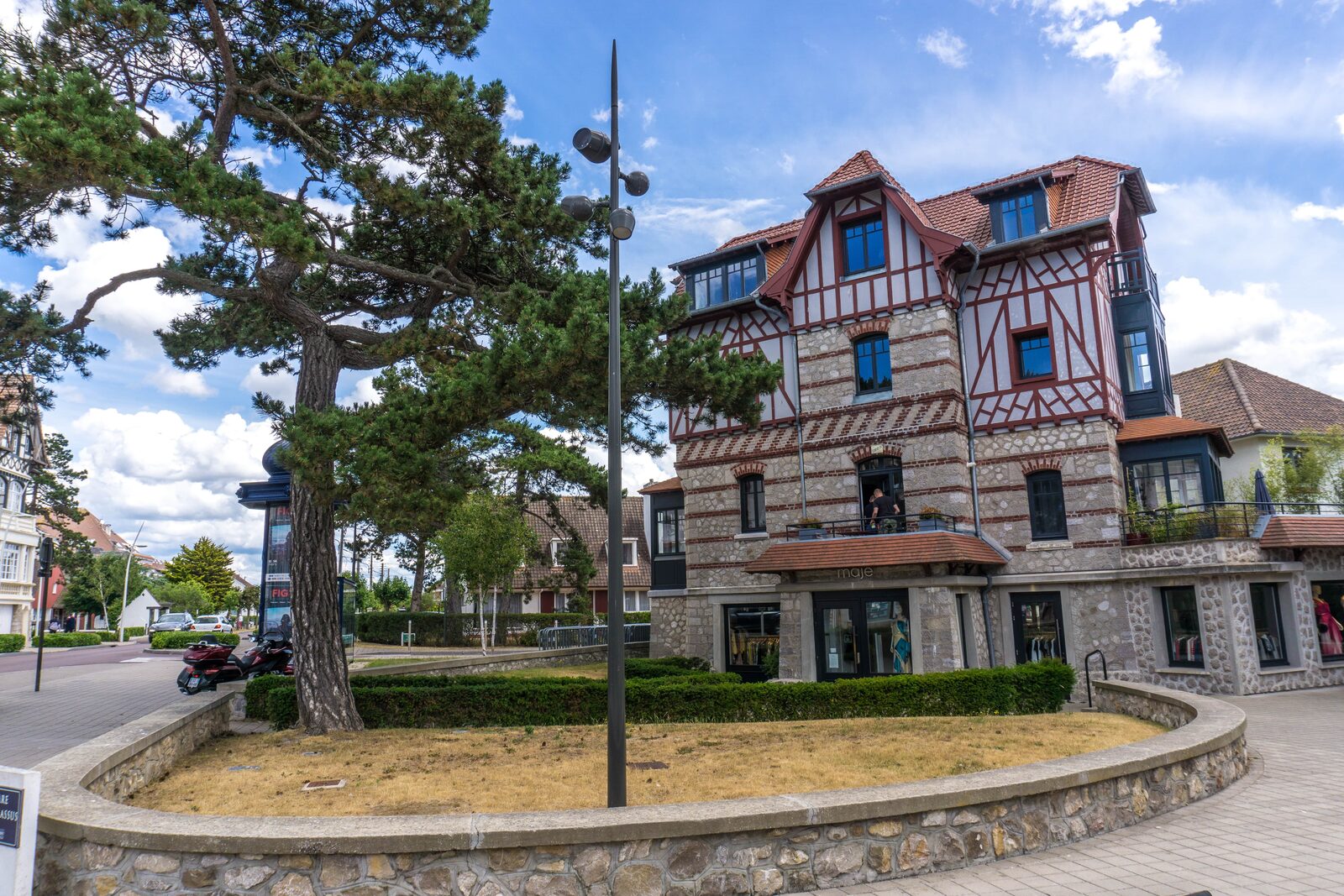 Treat yourself to a spa day
Le Touquet has a pretty large selection of wellness centres and spas where you can be pampered and looked after. You have Spa Nuxe, Itsara Suites Spa and Thalassa Sea & Spa Le Touquet, these spas and wellness centres are very much appreciated and highly rated. In addition, there are also a number of hotels where you can go for such treatment.
Other sights in Le Touquet-Paris-Plage
Besides all the fun and pleasure, the fashionable town of Le Touquet also has a number of other attractions. You can climb the 57 metre high lighthouse to get a great view over the town and the sea, but you have to climb 274 steps. 
Is this too much or are you not a fan of heights? Then you can also take a walk through the city to see the many cute "Follies". These Anglo-Norman architectural wonders from the Belle Epoque were built when the regulations for a home were even less strict, resulting in many Romantic villas that are almost like dream castles. There is even a tour that takes you past 18 locations to admire the prestigious buildings.
There is also a water park at le Touquet called Aqualud, where you and your family can enjoy the subtropical indoor and outdoor pool, slide down slides or steam in the sauna. The ideal activity and water fun guaranteed.
Nature lover? Then go to the Réserve naturelle de la Baie de Canche. This beautiful estuary area is 505 square kilometres and you can enjoy nature here through dunes and pine forests. The mix of fresh and salt water creates a special biodiversity, which is reflected in the many plants. There are many water birds and here and there you may encounter wild boar, deer and foxes.