Next to the aquarium of Nausicaa
Up to 6 people by apartment
View over the marina and/or cathedral
Private balcony
Fully furnished kitchen
Fast pass tickets optional
Are you interested in this fantastic Aquarium and its thousands of animal species? 
Then don't delay, book your accommodation near the Nausicaá Aquarium today! 
The Evancy Boulogne-sur-Mer residence is less than 800 metres away from this magnificent aquarium. A brand new residence where you and your family are guaranteed a wonderful and restful stay. With a view of the old marina or the basilica, your stay is complete. 
You also have access to your own terrace and kitchen so if you want to cook yourself that's no problem! Pets are also welcome here, ideal for animal lovers. Moreover, it is the perfect base for the Opal Coast and the cliffs of Cap Blanc-Nez and Cap Gris-Nez.
From 65€ per night
Choose amongst our different type of accommodation in Boulogne Sur Mer
(6)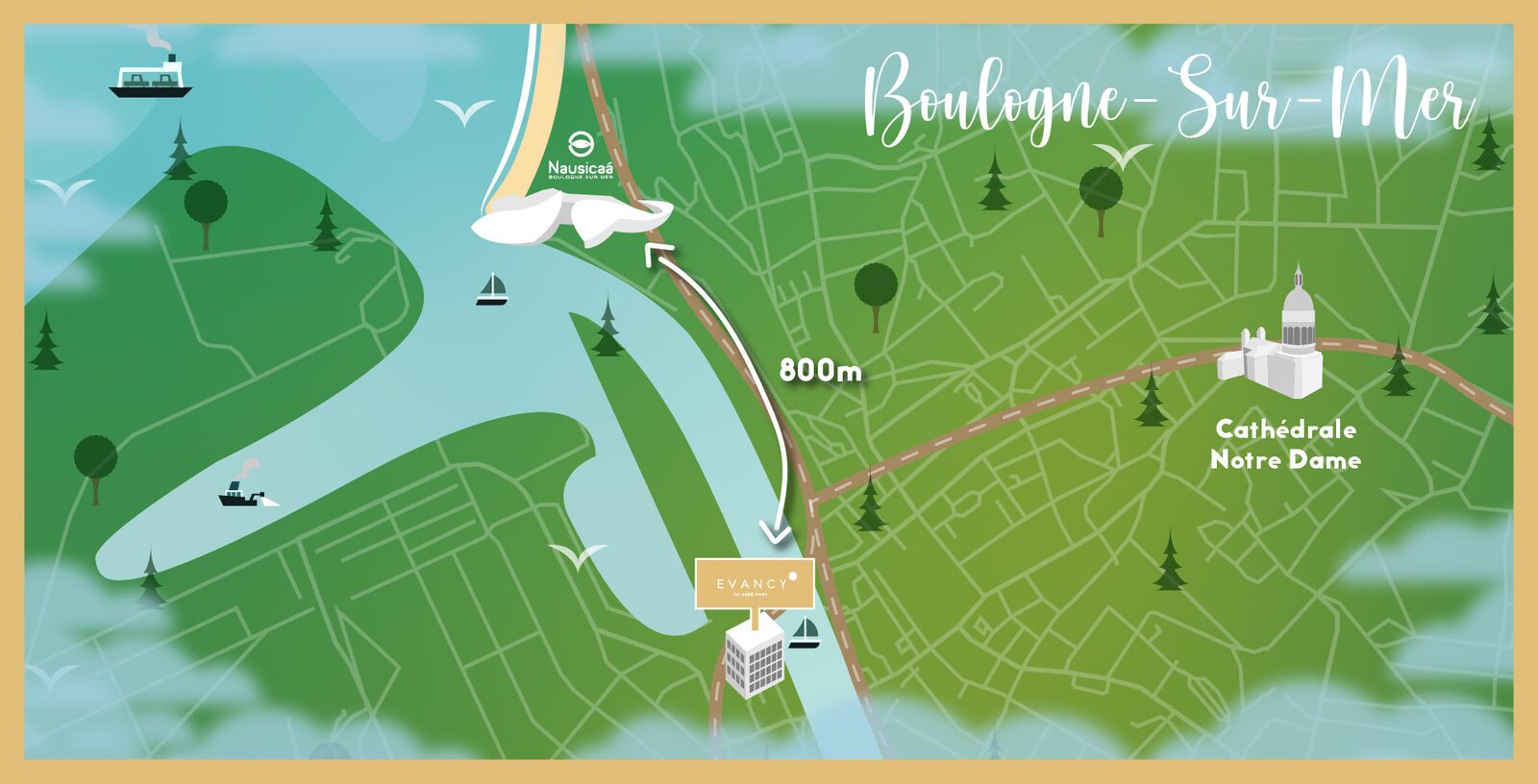 New 2022 experience - open sea! The giants of the high seas in augmented reality
Discover the deep sea, so unknown and inaccessible, to meet the majestic animals that inhabit it thanks to a device, unique in the world, of augmented reality in one of the most fascinating spaces of Nausicaá: the large bay of 100m2 surface!
Equipped with Microsoft HoloLens 2 glasses which increase your vision thanks to animal holograms of an unequalled definition, live an immersive, sensory and spectacular experience in the heart of Nausicaá.
The leatherback turtle will accompany you throughout the journey, in contact with breathtaking species such as the whale shark, the giant jellyfish, or the Bryde's whale. Emotions guaranteed for these extraordinary encounters.
Get up close to these giants of the sea and understand the impact of human activities on their territory and their daily lives...
The high seas are our common property: let's commit to protecting them!
Discover the experience here.