EVANCY, THE IDEAL ACCOMMODATION DURING THE BILLIE JEAN KING CUP IN PORTEL!
Would you like to come and cheer on the french or the Dutch? We have set up very flexible booking conditions so that you can book without fear.
Your own fully equipped flat with kitchen and bathroom
FREE cancellation and modification of your stay up to 48 hours before your arrival
NO DEPOSIT at the time of booking
LAST MINUTE payment: 48h before your arrival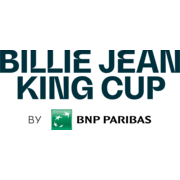 The Billie Jean King Cup, formerly known as the "Fed Cup", is a worldwide women's tennis tournament.  Since its first edition, the competition has gathered more and more fans.The event has quickly become well known thanks to the participation of world-renowned female tennis players. During this tournament, national teams meet each other, which makes it an equivalent of the very famous "Davis Cup". Between single and double matches, the tournament will be very close between the Dutch team and the French team who will play at home on the Côte d'Opale in northern France. This tournament will be decisive for both teams as a victory will ensure them a place in the world group. 
This tournament is going to be important and yet many changes have already taken place. The tournament was supposed to take place in the Netherlands, but the Dutch tennis federation could not find a venue for the event. A blessing in disguise for the French team who will have the chance to play in their own country. The play-off and the meeting between these two great teams will be full of surprises... and as the saying goes may the best team win!
Search & Book
2 guests
+ 0 babies
+ 0 pets
Select a stay period
What is your budget?
Number of bedrooms
Refine your search
Boulogne-sur-Mer
France - Opal Coast
Boulogne-sur-Mer is without a doubt one of the pearls of the French Opal Coast. Accommodation with Evancy, located near Nausicaa & the historic centre.
Prices for 2 guests with arrival on Fri 11 Nov and departure on Sun 13 Nov (2 nights)